IFFM
Festival Director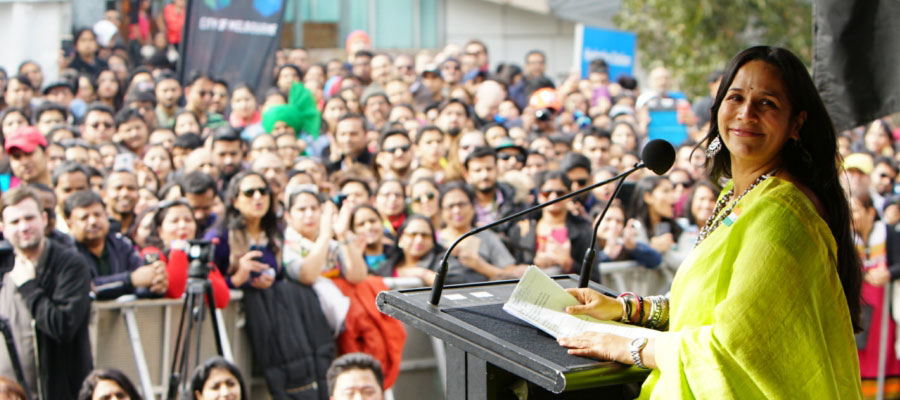 Mitu Bhowmick Lange
Mitu Bhowmick Lange is the Director & Founder of Mind Blowing Films. She is also the Director of Mind Blowing World, which is an independent film distribution company that specialises in the distribution of quality local content to Australian, New Zealand and Fiji audiences.
Mitu Bhowmick Lange is one of the most renowned names contributing to the global outreach of Indian cinema in the past decade. She is the Festival Director of the Indian Film Festival - Bollywood and Beyond and the Indian Film Festival of Melbourne.
Mitu began her career in Bombay where for six years she directed several TV shows including entertainment, news and fashion magazine programs and a daily breakfast show for leading channels including BBC World, Star Plus, Zee TV and Sony TV.
Since living in Australia, Mitu has produced and introduced several Indian productions to Australia, including producing 13 episodes shot in Australia of India's number 1 daily television serial Kahani Ghar Kii (similar to Neighbours), Bollywood film Koi Aap Saa and blockbusters like Salaam Namaste, Chak De India, Bachna Aye Haseeno, Main Aurr Mrs Khanna, Thoda Pyar Thoda Magic, Love Aaj kal and several leading television commercials with international cricketers made for the Indian market. She also produced the film Spice Girls of India, which was screened at the London Feminist Film Festival.
In 2016, Mitu produced the multi award-winning documentary, Raising the Bar which was directed by renowned Indian filmmaker, Onir. The film depicts the trials, tribulations and joys of six individuals from Australia and India with Down Syndrome who meet the World Down Syndrome Conference in Chennai, India.
In 2017, Mitu received the Jill Robb Award from Film Victoria recognising her achievements, leadership and mentorship of other women from the sector.
In 2018, Mitu designed and curated an Australian film showcase at the 2018 Kolkata International Film Festival. The showcase focused on 100 years of Australian Cinema with a poster exhibition and film screenings, as well as a retrospective of Phillip Noyce Films and the best of Australian films. The festival hosted guests such as Simon Baker, Phillip Noyce, Jill Bilcock, Sue Maslin, Garth Davis and Benjamin Gilmore and had over 120,000 attendees. She continues to curate films from Australia and New Zealand for the International Film Festival of India in Goa and the Kolkatta International Film Festival.
In 2018, Mitu was appointed to the Board of Film Victoria, becoming the first Indian in Australia to be offered this prestigious role.
In 2019, Mitu produced a music video called 'Ode to love' for World Down Syndrome Day to celebrate the love between 20 different fathers and their daughters across two continents. The video has already had over 400,000 views and reached over 57 million people.
About MIND BLOWING FILMS
Mind Blowing Films is a leading film distribution company spanning across Australia, New Zealand and Fiji. Since its establishment in 2009, the company has become one of the fastest growing media companies in Australia through its various successful ventures to promote Indian Cinema in Australia. Through the different arms of distribution and production under the MBF banner, the vision of the company is consistent, to deliver a 'mind-blowing' experience to their audiences. MBF has line-produced various blockbusters to its credit and continues this streak with their latest venture of producing a highly acclaimed documentary Raising the Bar in conjunction with E-Motion 21 in 2016. In 2018, MBF released an astounding 48 films theatrically.
Mind Blowing Films is the only distribution company to have won three awards for Highest Grossing Foreign Film at the AIMC (Australian International Movie Convention) for its releases.
Mind Blowing Films currently has the following operations under its banner:
Distributes Indian film theatrical releases in Australia, New Zealand and Fiji
Distributes Indian film DVD releases in Australia & New Zealand
Hosts the very popular 'Indian Film Festival - Bollywood & Beyond' that commences in Sydney and travels to Adelaide & Auckland
Produces the 'Indian Film Festival of Melbourne' for Film Victoria and the Victorian Government
Provides international production line support for features/TV within Australia and New Zealand
Exploring opportunities with distributing other ethnic-language films for Theatrical/DVD distribution into Australia & New Zealand (Arabic, Chinese, Lebanese, Greek etc)

Our Director & Founder: Mitu Bhowmick Lange
Our Partners: Bidyut Dumra & John Molloy

More information: www.mindblowingfilms.com
About INDIAN FILM FESTIVAL MELBOURNE (IFFM)
The Indian Film Festival of Melbourne was established in 2012 as an initiative of the Victorian Government and has established itself as one of the biggest and most successful Indian film festivals held outside of India. The festival also provides a platform for upcoming short filmmakers with its popular Short Film competition, whose winners have gone on to enjoy great success in the industry.
The festival hosts some of the biggest names from contemporary Indian and world cinema including Amitabh Bachchan, Aishwarya Rai Bachchan, Vidya Balan, Frieda Pinto, Richa Chadha, Vidya Balan, Rani Mukherjee, Sonam Kapoor along with iconic filmmakers such as Kabir Khan, Raju Hirani, Shoojit Sarkar, Karan Johar, Rituparna and many more.
In 2016, the festival was honoured with the much respected Melbourne Award for contribution to Melbourne's multiculturalism. In 2017 IFFM was awarded the Most Popular Indian Film Festival Abroad by the Government of Telengana and India.
More information: www.iffm.com.au
About INDIAN FILM FESTIVAL - BOLLYWOOD & BEYOND
The festival was founded in 2010 and is Sydney's biggest celebration of Indian cinema. This festival is usually held over three days with a brilliant showcase of Indie, Bollywood and blockbuster films from India and the subcontinent with films in a variety of languages.
More information: www.indianfilmfestival.com.au
IFFM
Festival Curator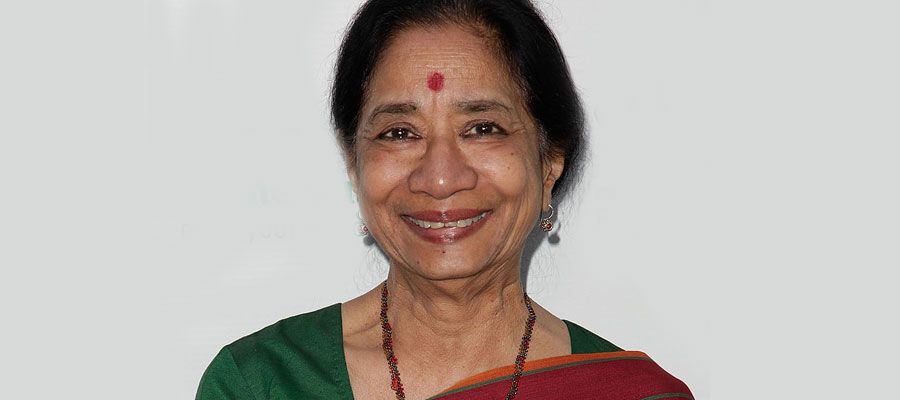 Uma da Cunha
Uma da Cunha's work in cinema spans programming, writing and casting. Her career started in 1974 with the Directorate of Film Festivals, Govt. of India. In 1978, she set out on her own, organizing film festivals and related events in India and abroad, writing for leading newspapers and publications, casting for films such as Deepa Mehta's 'Water', Mira Nair's 'Kamasutra', Jane Campion's 'Holy Smoke', Dev Benegal's 'English, August' and Ashutosh Gowariker's 'Lagaan'.
She has assisted major festivals such as those at Cannes, Berlin and Venice and more recently, Toronto and Busan. As well as, been Founder-Advisor to several Indian film festivals held abroad (London, Los Angeles, Stuttgart). Uma has also held Indian film sessions at New York's Museum of Modern Art, The Lincoln Center and the Museum of Modern Image. In 1966 she edited Montage - A Monograph on Satyajit Ray. In 2009, she served on the International jury for Cannes's Un Certain Regard. She has programmed a section, now called 'Discovering India', at the Jio MAMI Mumbai Film Festival with Star, ever since its inception.
In October 2018, she launched the organisation On Global Screens, to support quality cinema through services including subtitling in English, casting, programming, and festival consultancy. At its forefront is the journal On Global Screens (formerly Film India Worldwide), focused on India's independent and regional cinema movement, for which she is editor and publisher. Uma currently writes on film festivals for the online daily newspaper TheCitizen.in.
IFFM
Festival Publicist
Miranda Brown (Miranda Brown Publicity) and Abhishek Thukral (Hardly Anonymous)
Additional PR : Aisling Enterprises
IFFM
Festival Team
Natascha Charak | Leanne Tonkes | Aishuwarya Sudarshan | Aditi Gupta | Benu Bindra | Nandita Chakraborty | Usha Singh | Zareen Akbany | Julie Carette | Melissa Zandu | Rachel Alyssa | Lucas Sa | Siddharth Murthy | Rohan Fernandes
IFFM
Festival Writer
IFFM
Festival Trailers and AV
Mitesh Soni and Theodore Sariklis
IFFM
Festival Artworks
Theodore Sariklis, Vishakha Bhuwania