Saturday 10th August 2019
3pm - 10pm
Arts Centre Melbourne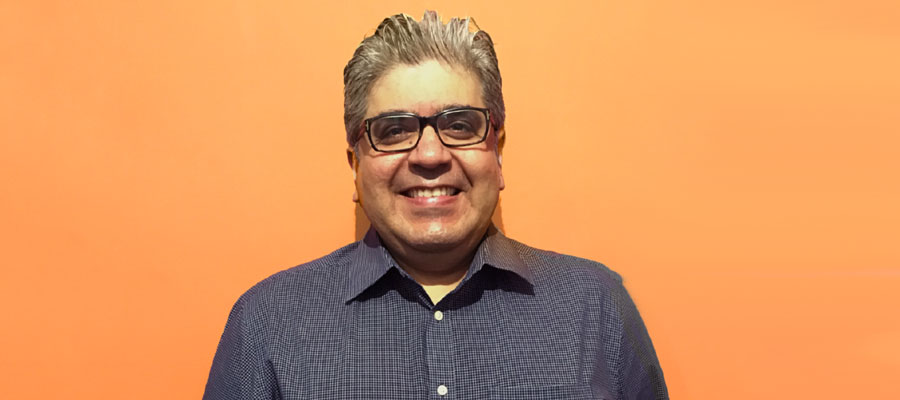 IFFM Chat: The ANDHADHUN team
Director Sriram Raghavan has awoken the Indian audience with his thriller Andhadhun, what have been his influences and what roles impact his choices? We will take a look at his process of writing and shooting intricate scenes in Andhadhun. Tabu will share her experience and knowledge, diving into how this role has stimulated her as an actress.
3:00 pm | The ANDHADHUN Team | 60 Minutes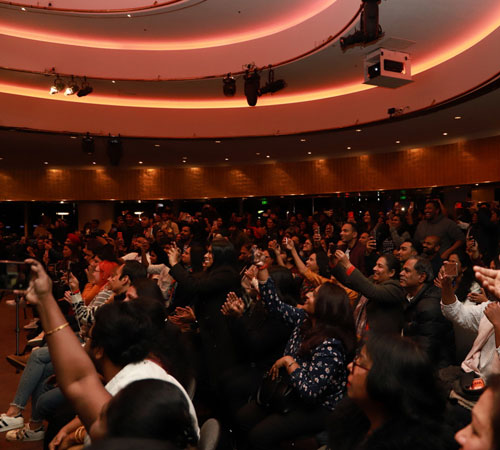 IFFM Chat: Kuch Kuch Hota Hai - 20 years later
Marking his love for cinema, global icon and acclaimed filmmaker, philanthropist, and author – Karan Johar celebrates two successful decades of Kuch Kuch Hota Hai. A candid tale of love and friendship, the superhit film journeyed across the globe creating fond memories among the audience. This 10 th year anniversary of the Indian Film Festival of Melbourne, Karan Johar talks about his experiences as a filmmaker. He will indulge in an insightful dialogue on the basics of making high-grossing movies, and breaking stereotypes for an audience from all walks of life. This is a must-see for all aspiring actors, budding filmmakers and fans who've journeyed this extra mile with KJo and his movies.
4:30 pm | Kuch Kuch Hota Hai - 20 years later | 60 Minutes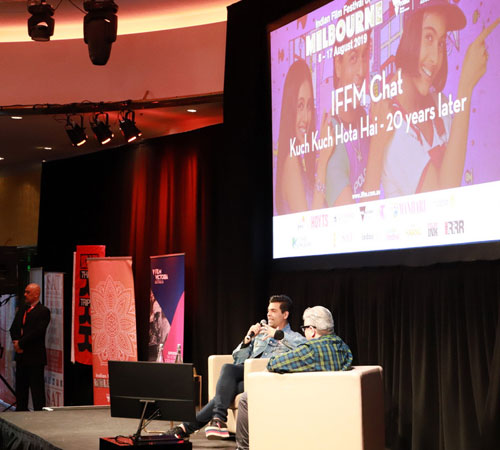 IFFM Panel: The Future of Cinema
The constant shifting platforms of storytelling are impacting the Indian film industry, in many ways. How are the actors, directors, studios, producers, production team managing the shift? We sit down with some of the key personal and Rajeev to take us through their thoughts and processes. With streaming platforms becoming the 'go-to' for engaging audiences with a wider reach, are directors and actors taking more risks now than before? Find out what place scripts and stories have within the box office and what how much of the Indian cinema pillars need to shape-shift to keep up.
6.00 pm | The Future of Cinema | 60 Minutes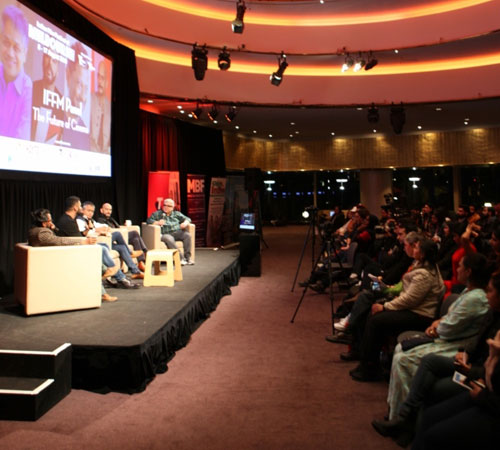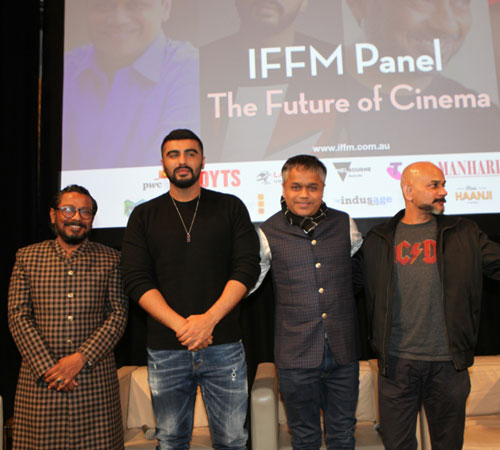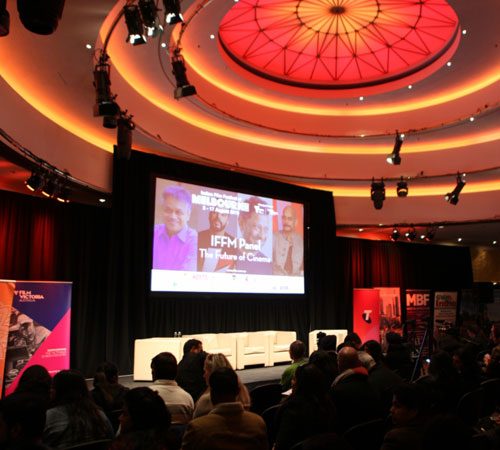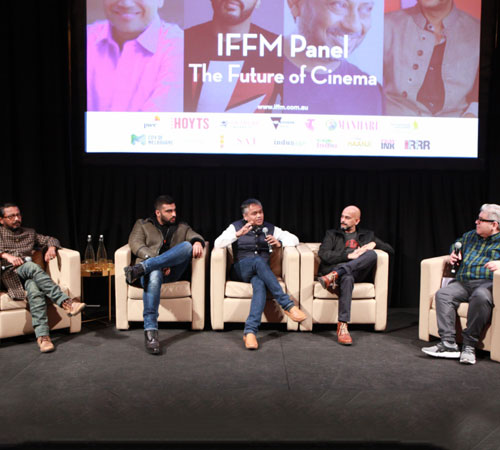 IFFM Chat: Stories by women we love
"I want more girls to be able to see themselves behind the camera creating images we all enjoy, and I want to call attention to the fact that women directors are here all over the world." Ava DuVernay
Directors across the world are changing the narrative. They are challenging stereotypes, writing different stories, acknowledging the many people who never get a chance to tell their point of view and an increasing number of these storytellers are women!
Closer to home, we have many women directors who aren't just making films, but creating art. Be that a Sai Paranjpye, who made films much beyond her time, or a Deepa Mehta who brought out stories nobody ever thought of telling. Our current roster of directors like Gauri Shinde, Soundarya Ashwin, Nandini Reddy, writers like Reema Kagti and Juhi Chaturvedi and cinematographers like Savita Singh and Anjuli Shukhla are not just shattering glass ceilings but seem to be making movies from a completely different perspective. Many of which have never been told.
IFFM 2019 is delighted to announce that we have two such talents, who are fantastic at what they do, who make award winning movies, challenge every possible narrative and are also, women, discuss their stories on set and off set.
We are delighted to be chatting with globally acclaimed writer, director and producer, Zoya Akhtar and National award- winning filmmaker, Rima Das. Two filmmakers who have distinct styles and interpretations of the world around them. We will delve into the world of both, Murad and Dhunu, and discuss their journey as story weavers and women in cinema.
7.30 pm | Stories by women we love | 60 Minutes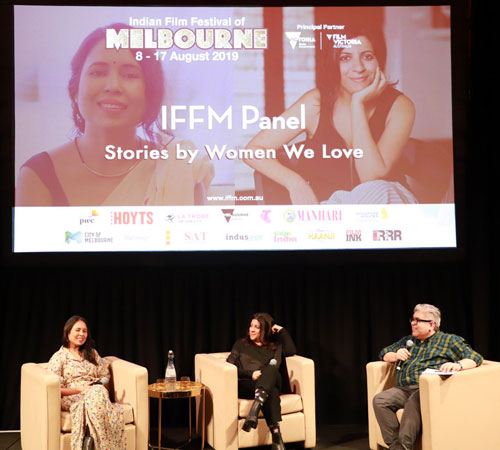 IFFM Chat: The Super team of Super Deluxe
Breaking stereotypes is the dark humorous thriller Super Deluxe (2019) - an incredible South Indian film created by filmmaker Thiagarajan Kumararaja. Known for his critically acclaimed gangster Tamil movie Aaranya Kaandam (2011), the National award-winning director will share his thoughts on the highs and lows of south Indian film industry. In the company the star actor team of Vijay Sethupathi and actress Gayathrie Shankar who will open up on their experiences of cinema down south, and how that translates worldwide.
9.00 pm | The Super team of Super Deluxe | 60 Minutes